How to Create a Content Marketing Strategy to Grow Your Business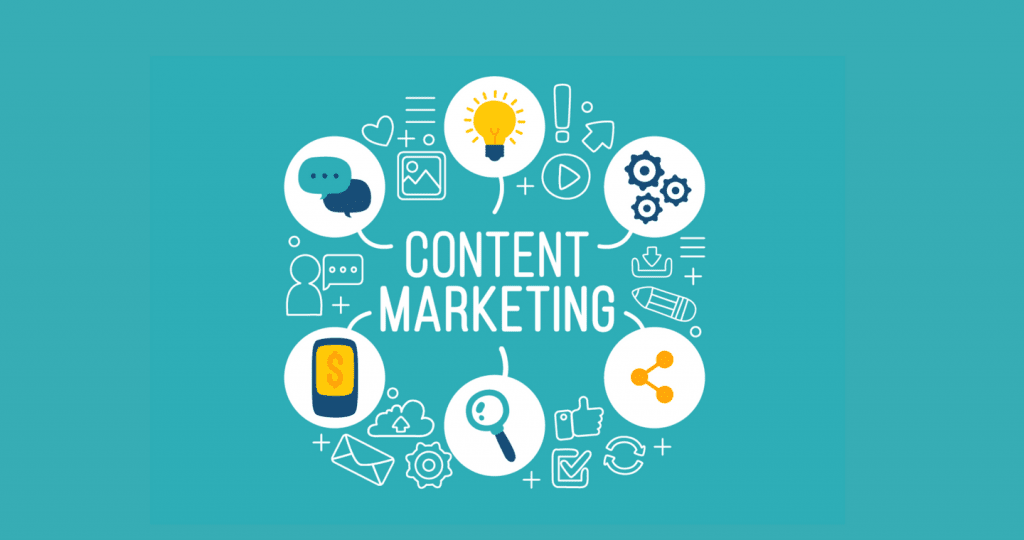 It doesn't always pay to hire a specialist. With an abundance of online resources, this one included, anyone with time and attention can build their own marketing strategy.
Here's the trick - just like running a business, there's a lot of work, passion and patience required. 'Best practice' is now common knowledge, or just a Google search away. With good advice available to everyone, it's a rat race out there. You differentiate yourself through strategy, consistency, and providing genuine value.
Here are some steps to help you design your own content marketing strategy, letting you tap into the small gains of what everyone is doing, and make some big leaps of your own…
Define
I'm sure you're wonderful and very versatile, as are your offerings. Unfortunately, the human brain compartmentalizes impressions in seconds. It processes appearances and makes a judgment call. We're learning to be vigilant about this reflex interpersonally, but when consuming content, we're not really afraid of getting it wrong. After all, there are so many competitors and therefore options, for our attention and money.
So it's the job of the entrepreneur to generate content that is concise and clear.
You might get excited and want to include everything you have to offer in a block of text. You might want to use every relevant adjective to describe your business because you KNOW it's that good. And it probably is!
But that would be a mistake.
The data tells us that 79% of web users skim the page, rather than read it.
You're busy - we're all busy. Humans don't have time to be imaginative. They want their info to be useful or fun, digestible.
To send a clear message, you have to have a clear message. Can you distill your purpose down to three words? One sentence? If you've been in business for some time, you have the scope of a journey to inform how you shape it.
"It's the job of the entrepreneur to generate content that is concise and clear."
When you're able to concretize this - as mentioned, in one sentence or a few keywords, write it down. This can be at the top of your planning chart, or on a flashcard at your desk. If you always have your purpose in mind, every marketing action you take will be intentional.
It will inform your design choices and tone of voice; everything from colour scheme to form of address. When you link everything back to this premise, this statement, all of your content marketing will be unified. Your audience will be clear on who you are, and your message will have more power to resonate.
Be sure to communicate this message company-wide. Reinforcing this approach and these values will give your team unified direction in how they approach problem-solving and their day-to-day operations.
Create
Next, you have to ask yourself what kind of content marketing you want to engage in. We'll break down some of your options and how you can optimize them. It's great to diversify and touch on several, but don't sacrifice quality for quantity. You want your text to be clean, your imagery to be intentional and contemporary, and any recurring releases to be consistent. If you can only do one or two to a high standard, stick with that and then branch out when you have more resources. A thing half-done is a thing not done at all.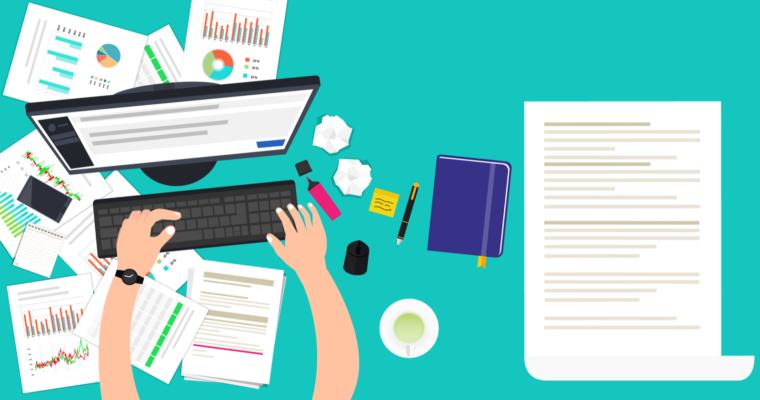 Social Media
Everyone's using it, and it works for small businesses. These are the main channels to look at:
Instagram

LinkedIn

Facebook

Twitter

Pinterest

TikTok

Snapchat
If you've been using social media to promote your business for a while, but have poor engagement, there's never harm in wiping the slate clean. It's especially important to do so if your previous work is poorly designed, written, or not reflective of the direction you're headed in. Nothing goes to waste - it's all fuel for what you're moving towards! Remember - anything less than stellar will be off-putting to potential prospects, so you're going to want to start by cleaning house. That means deleting the backlog of Instagram posts that are nothing more than advertisements. Get rid of all of your old Facebook content so you can start fresh.
"It's a fast way to sink your social media ship if you're using Instagram to sell. Use it to brand, and use it to connect."
Your business profiles and posts have to serve two gods; connection, and aesthetic. If you look at a beautifully curated Instagram feed, there's unity in the imagery. The captions are frequently short, poppy, and product or cause-focused. TikTok, which is one of the hottest mediums right now, demands content with a cool or funny factor. When we speak about connection, we mean making information free-flowing and accessible, and the pathway to purchase the same. It's a fast way to sink your social media ship if you're using Instagram to sell. Use it to brand, and use it to connect.
Your purpose statement can inform what you post, and how you word it. If your emphasis is on good deals, your clients are likely to love hearing about big discounts. If your brand is luxury, you'll want to have an air-tight look and speak to exclusivity.
The vernacular you use should be similarly characterized. It could be high-end but self-aware; street-smart and colloquial; layman and accessible; the possibilities are endless. I would recommend leaning away from being professionally sterile; it doesn't gel well for most social media, with the exception, of course, of LinkedIn. That platform is best used for networking, sharing professional milestones and seeking collaborators to help grow your business, rather than creating a relationship with the general public.
When it comes to videos and stills, standards have been driven sky-high through technology that makes it easy for anyone to create something cool. We're living in an age where self-expression is at an all-time high. There are clothes and branding for everyone to be and feel unique, and more of an emphasis on image than ever. It's no longer a luxury to curate your own aesthetic. If you didn't come of age in the last twenty years or grow up using social media, sometimes that intuitive reflex of what works, aesthetically speaking, isn't as strong. Your honest granddaughter or artsy friend might look at a photo you've picked and say, "that's gross and doesn't look good." Whereas you look at it and have no idea what's wrong with it - isn't it just a picture of an apple?
Part of how the landscape has shifted is that these choices do matter, and if you choose a visual that doesn't work, with one look, someone may not return. Of course, if you're situated in an area that amasses local clientele through good service and proximity, this may not matter to you. It's down to your priorities. This speaks to those who want to elevate their brand beyond where it is, or who are stuck. But it doesn't make it any less true that for social media, a curated visual language is what matters.
Some instincts will always be hard to develop, like an actor who doesn't have comedic timing. This may also be the case for a visual aesthetic. However, we'll soon be releasing a guide for those who struggle with this aspect, so keep an eye on our channels if you're needing help on that front.
Creating a schedule and mocking up posts ahead of time will make your life so much easier. Rather than feeling the pressure to post all the time, you can set aside a few hours each week to put your social posts together. Then, you can schedule them to drop on a regular basis. Some brands use a pattern such as Wednesdays for tips, Fridays for promotions, and Sundays for "day-in-the-life" insights. If something unplanned comes up, like a last-minute sale or a public event you want to react to, then you can inject those sporadically. Otherwise, having a set cycle will allow your output to feel easy and habitual, rather than piecemeal and hard.
"The best results always come from a value exchange, not a one-sided ask."
Something else to remember is that good and entertaining content doesn't always need a call to action. This is contrary to popular marketing lore, and many will disagree, but I stand by this. The best results always come from a value exchange, not a one-sided ask. Strong content will disseminate itself through engagement and shares. Videos and ads that have gone viral haven't included an, "add your comment!" or "click this button." They're just good. Often, when you ask people to do this, it looks like an advertising grab, and it's off-putting. The best brands don't need to add a prompt to buy. They have self-assurance.
Your responsibility is to ensure that your branding is sound, and the path to purchase and engagement easy. Make the point of conversion easy, by displaying your business hours and info clearly, and using shoppable posts. Regularly monitor DMs, and set the expectation of when your service reps are available by chat, or how else to contact them. Asking questions is a great way of calling for action, while still providing value.
If you're using hashtags, be sure to pick some that aren't just relevant, but strategic. Something like "#love" has millions of uses. Your content will get lost. It's about striking a balance between having enough eyes on that hashtag, and it not being too popular. Stick with a hashtag that has a recurrence in the thousands or tens of thousands. You can look this up on Instagram by typing the hashtag into the search box - it'll pop up with how many uses it has.
To sum, use social media to brand and connect, not to sell. Inform your choices with your purpose statement. Create a schedule and set a few hours each week to build your content bank. Aim for a curated aesthetic. Be cool, funny or useful.
Blogs
Have you ever wondered why recipe pages turn into journal time? You have to scroll all the way to the bottom to find the recipe, past a long-winded explanation, images and tips. It's because the writer is trying to generate content that rises in search results and therefore gains more engagement. This is done using a practice called "Search Engine Optimization," or SEO.
You can check out my colleague's awesome article on SEO best practices here. In short, it's intentionally and strategically using text to maximize your chances of engagement. This is done through targeted keywords, providing useful information that keeps visitors invested, and external links that build a chain reaction.
Writing a blog for your business can be a really great way to incrementally grow traffic to your website. Why is this important? The more engagement you have with your website, the higher you will rank in search engine results. This means that your visibility, and therefore chances of converting to sales, are increased.
As you'll know from your own experience searching for information on the net, there are too many blogs that use filler and are primed purely for SEO practice. They don't provide real value, and truthfully, it can backfire. When visitors navigate away from a page quickly, this feeds back to the search engines.
The greatest advice to be had is to write blogs that align with your product, service or expertise. Make it useful, and try to provide an authentic point of view that dares to deviate from popular opinion or voice. Include strategic keywords, which you can test with the help of tools like Google Ads Keywords Planner or Wordtracker.
Similarly, with your social media, create a schedule. Write one blog a week, perhaps. Maintain consistency, provide value, and have patience.
Podcast
This one can take a little more work and some basic tech-savvy. That said, launching a podcast can be done for free with the resources available in our contemporary. With an audience of 120 million listeners this year in the US alone, it's not a negligible medium.
A podcast isn't a pitch. It's about story-telling or bringing useful information to an audience. In turn, if it has a successful following, it can generate sales. Like a blog, it requires persistence to make progress.
The process is pretty simple; write a script or an outline. Record using your computer or phone. Edit on your computer, using GuitarBand, iMovie or other free audio editing apps. Then release it, on many of the free platforms available. My favourite is Anchor, which has an intuitive website and lets you feature on all the major streaming services, like Apple Podcasts and Spotify.
If you want to take advantage of small expenses, a podcast microphone can transform the sound of your show, for as little as $60. If you're new to the world of scriptwriting or producing, hiring a freelance creative from a forum like Upwork to help develop the series idea can be a great investment. They may even help contribute to building a season schedule
If you're going for the industry information angle, inviting experienced guests to interview can be a great idea. Don't hold back from asking someone that you're really interested in speaking with; most will be flattered and enthusiastic.
Remember, an entire episode talking about your product or service isn't a podcast. That's a lengthy infomercial. Think about your craft or expertise, and how that can translate into unique value for listeners.
Email Marketing + Lead Generation
One of the easiest ways to connect with your audience, email marketing has been around for years. But we (including yourself) have been so inundated with this kind of fodder, that we're experts at hitting "delete" or "unsubscribe." So what kind of content should you generate that can genuinely land with your audience? To hammer a broken record home, here it is: provide something of value.
We're not talking about vague blogs or journals on "how to live a better life." They're ridiculously common. If you've got a crazy discount sale on, and it's a client you've served before, let them know! If it's a helpful article that can give tips and tricks they can apply to real life, great. Part of building your email audience is earning their trust that you're not just going to spam them.
So, how to build an email subscriber list? First, make sure you have their permission. Don't hide the consent in dense Ts & Cs. Those who aren't consciously subscribed will likely feel annoyed when they receive something. This means they won't open it, and they'll hit "delete" or "unsubscribe." Make it clear, or work with a lead magnet.
Lead magnets are great because they represent a value exchange. So what is that exactly? It's an item or experience that your prospects receive, in exchange for providing their email address. It's usually offered on the landing page of your website. It could be:
A PDF ebook

Quiz or self-assessment

Free trials or samples

Checklists, resources or case studies

Discount codes or coupons
Many businesses also offer quotes in exchange for an email address, but in my personal experience, this rubs people the wrong way. They're far more likely to engage if you make generating a quote instantaneous and easy, without requiring them to provide contact information. I also would shy away from the e-book or checklist route. Truthfully, people don't really need either of these things and if they want them, they'll go looking.
However, if you have a great self-assessment or quiz tool, relevant to your expertise, that can provide visitors with self-insight, that's awesome. And discount codes are always a great idea. If they're there to buy, of course they're going to take advantage! You can put your lead magnet in a form or a pop-up box, just make sure it's as minimal and clear as you can make it.
Now you've got some email contacts, you can, of course, handle it the manual way. But taking advantage of services like Mailchimp or Constant Contact can be seriously worth the monthly fee, for two big reasons.
One, the administration is made a breeze. You can organize all of the emails in one place, sync the service to lots of different platforms, and check off compliance questions. Plus, you can create your emails ahead of time, scheduling when you want them to fire off, and to which list.
Two, you can strategize. It makes way more sense to send loyally and repeat customers special promotions, or information. You know they want to hear it, and perhaps more frequently. With newer patrons, a larger gap between correspondence, and the highest quality version, is a smart move.
Infographics
A visual representation is a great way of communicating information. Particularly for communicating strong results, interesting statistics or data, a concise infographic can be the way to go. You can generate these using any number of free services, like Canva, or others like Piktochart. When made with a great design, using minimal text and an on-brand palette, infographics can absolutely pop with your audience.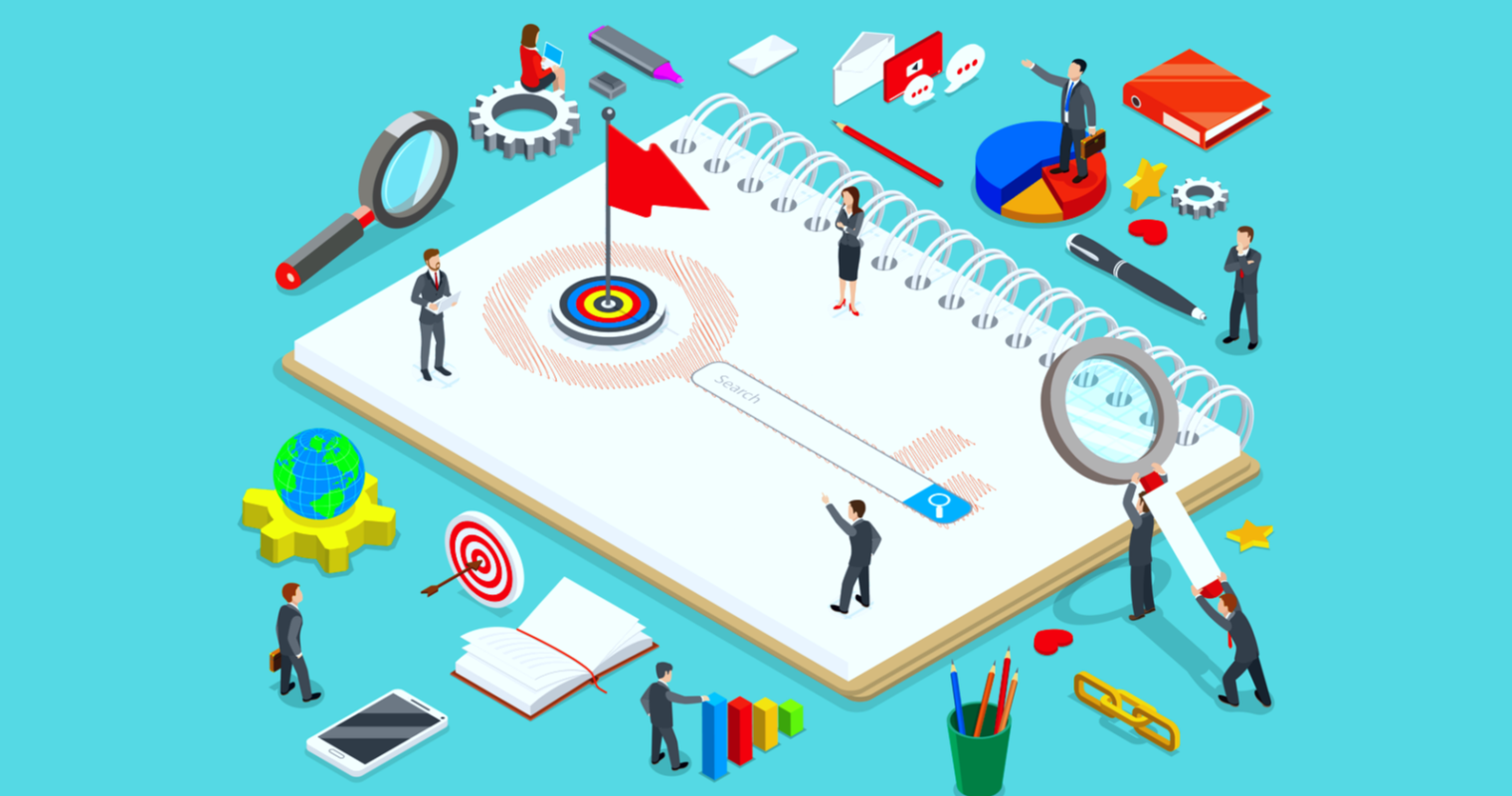 Webinar
If you've got skills or professional insight that can be broadcast to good use, a webinar just might be the ticket. It's an online event or seminar hosted by your business. If it's live, you have the added advantage of interacting with and engaging prospects. Building a relationship through the exchange of expertise or information could later translate to good business.
Product demonstrations aren't usually going to draw crowds flocking to an online event. A discussion or interview that improves their knowledge or quality of life, however, is different. You can also record these sessions to store on your website or release via your media channels.
It is really very little that is prohibitive to making a webinar. You just have to ensure you're well-prepared, market the event accordingly and have a genuinely worthwhile session to give. Using platforms like Zoom to record, Eventbrite and social media to market can mean you spend nothing, to gain connection.
Videos
Knowing how to create killer video content can really set your business apart. The right funny or cool video can ignite the attention that drives engagement to your brand. We won't go into depth here, as you can find an amazing step-by-step video creation guide through Hubspot.
The important thing to note is that video content is the number one way consumers discover a brand they later purchase from. Whether you're creating something informative for YouTube, or whimsical for TikTok, focus on upholding your brand aesthetic. Keep most content short and sweet - under four minutes is preferable. For TikTok and Instagram, we're talking seconds, one minute max. Don't think like a seller. Think like a viewer.
Hosting video content on your website can also be a great way of connecting with visitors. Not everyone will engage, but those that do can digest a lot of information in a short period of time, versus skimming your text.
Quality curation is key. If you're using TikTok, casual can be the way to go. But if your videos are meant to be high-end or professional, and have poor lighting or sound, it's going to be an instant turn-off for visitors.


Providing Value
"Selling is an outcome, not an impetus. It never steps one, so don't treat it that way."
You'll find an abundance of strategy-driven articles out there. Letting you know just how to market your brand. Of course, they can work, but the problem is that the market is so crowded. If there are other companies in the same industry, doing the same thing that you are, the chances of you standing out are pretty low. Anyone can read these articles. The online world is heavily populated.
So how do you stand out? By believing in your value proposition. And if you don't have one, you should get one, stat. How do you give your customers something they can't find with your competition? How can you create an experience in interactive content, rather than static content? Nothing works better than the age-old breeding of goodwill.
It's not enough that your product or service is great. If it's already offered, you need to find a way to stand out -- to be more valuable, enjoyable or efficient than your industry peers. It could be a schtick that people associate with your in-store experience. It could be a feature that others don't offer. It just needs to be unique, and valuable to consumers.
Another hot tip - Apple says it best. Don't keep your eyes on the competition. Focus on anticipating what your audience needs, and how you can deliver that.
Selling is never the first step, so don't treat it that way. It's an outcome, not an impetus. Value provision and branding are where it's at.
Respond
There are endless resources available for feedback on how your audience experiences your content. Make use of them, and integrate your learnings. Ask open-ended questions and genuinely be available to take constructive criticism seriously. It's easy to get stubborn about one kind of approach, purely because you've invested so much into it. That would be a huge mistake! Your ability to pivot and evolve is key in resilience and longevity.
Where can you ask these questions? There's always the annoying survey pop-up on a website or asking customers to fill these out when they're in-store. Incentivizing this engagement is wise, as then it's a value exchange. Offer a percentage discount or the chance to win a service package in exchange for their honesty.
Team members are often overlooked for their thoughts. Depending on the power dynamic, they may not feel comfortable sharing their critiques. Encourage an open floor for constructive feedback. You might be the captain, but they are closer to your audience than anyone else. Plus, they probably relate to them. Your team members can be your greatest strategic advisers if you learn to listen and pick up on the clues.
Of course, pessimists should be treated with a grain of salt. But it's not their job to find the solutions; it's yours. So if your clients or team bring a problem to you, sit down and brainstorm. It's important to have two or three trusted advisors or friends who understand your vision, too. They can reality check you and view critiques through an empathetic lens, which will allow them to identify what is most relevant to your venture, and what can be cast aside.
Customer experience is the most important aspect of branding. Do everything you can to get it right. It's all about the reciprocal value exchange we spoke about earlier.
Persist
"Slowly is usually the fastest way to get where you want to go."
Some of the most professionally and personally successful people in the world are also the most persistent. They've worked hard only to suffer devastating losses or mammoth obstacles. And they kept striving. This has differentiated them from those who face such a juncture and give up or implode, saying it's impossible.
So it's important to know when to fight, when to walk away, and when to stay the course. All three of these choices symbolize persistence and resilience. When it comes to content marketing, as long as you've got a sound strategy and interesting or valuable content, your patience and consistency are the key ingredients.
Bring this consistency across all of your channels or means of engagement. Communicate your enthusiasm for a unified message with your team. Make sure it's actually worth their and your audience's while. If you do these things, you're doing it right.
You need to reconcile yourself to the fact that engagement and traction will grow incrementally. In laying a strong foundation of a clear message, value and consistency, you'll find that progress works for itself. It just requires patience and realistic expectations. As aforementioned, with most businesses employing "best practice," a one-hit-wonder overnight is probably not going to be you. If that happens because you've been focusing on value and creating hysterical or super relevant content, that's terrific. But slowly is usually the fastest way to get where you want to go.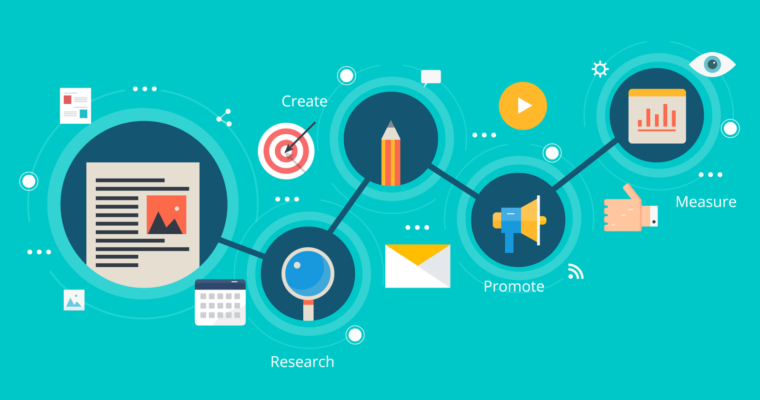 In short
Distill your message to a purpose statement of one to two sentences. Let your statement inform all of your content.

Decide what kind of content you are going to use.

Clean up your content channels. Aim for consistency, connection and branding.

Ensure you are providing real value, and differentiating yourself from your competition.

Seek and respond to constructive feedback, particularly from your team members.

Know when to persist, when to adapt and when to shift the course.

Remember that slow and steady wins the race.