So Fresh Veggie
Produce Distribution
Summary
So Fresh Veggie is a prominent produce distributor in Hong Kong. They source quality produce they then sell to stores and restaurants. Synic was engaged to help develop a comprehensive inventory tracker and order tracking system for them.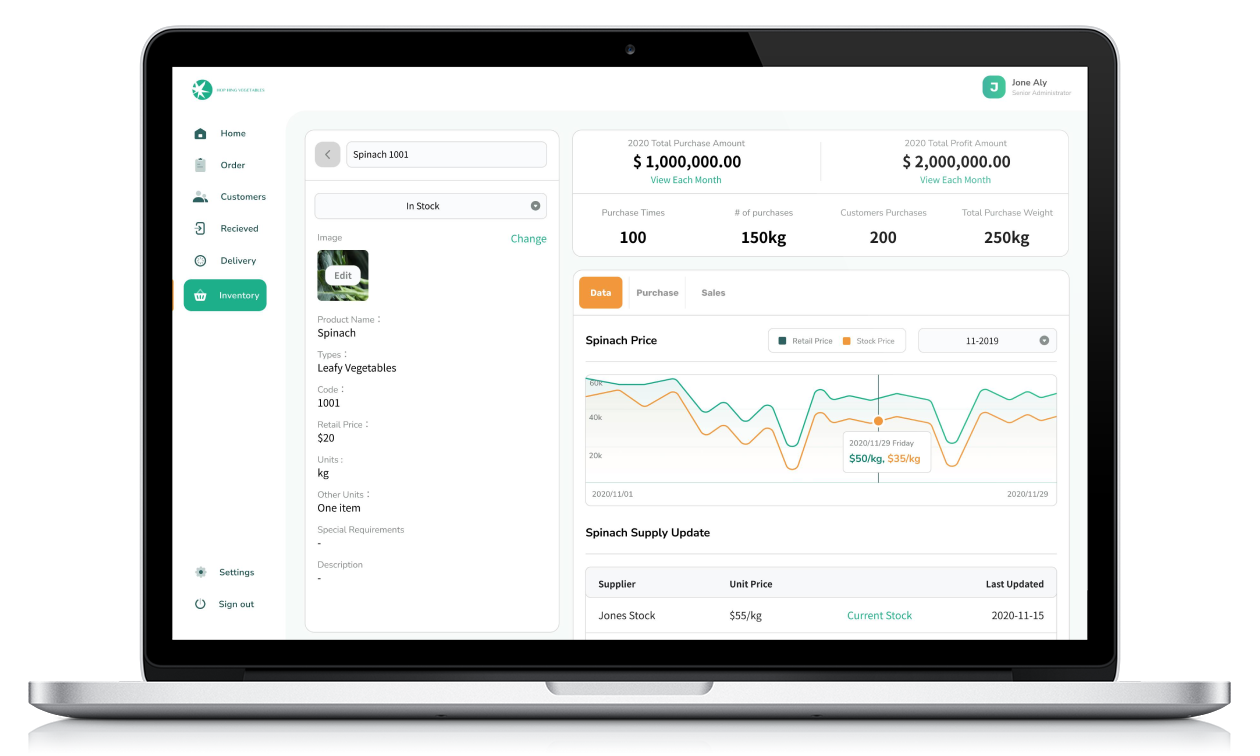 Problem
In the context of an industry centered on logistics, technological prowess is not the first priority. So Fresh Veggie recognized the competitive edge efficient software could give them. It could expedite operations and engage their customers in a new way, a different way.
Challenges
The design direction took some time to clarify with the client. Feedback delays meant shortened turnaround time between each deadline. With our Agile approach, we were able to metabolize these obstacles and refine the design as necessary.
Design
We were inspired by the market leaders' slick, metropolitan feel. We angled for the same aesthetic, while giving it our own spin.
Solution
We designed and developed a website with a multitude of features to the above objective, as well as a customer facing app. A contemporary design and intuitive user interface were key.
Web Features
User management
Order Flow & Management: Request → Processing → Packing → Transport & Delivery
Statements & Invoices
Automated Payment & Expense Tracking
Financial Analytics & Insights
Driver & Delivery Route Management
App Features
Delivery Request System
Favorited Products/Items
Order History
SMS code Sign-In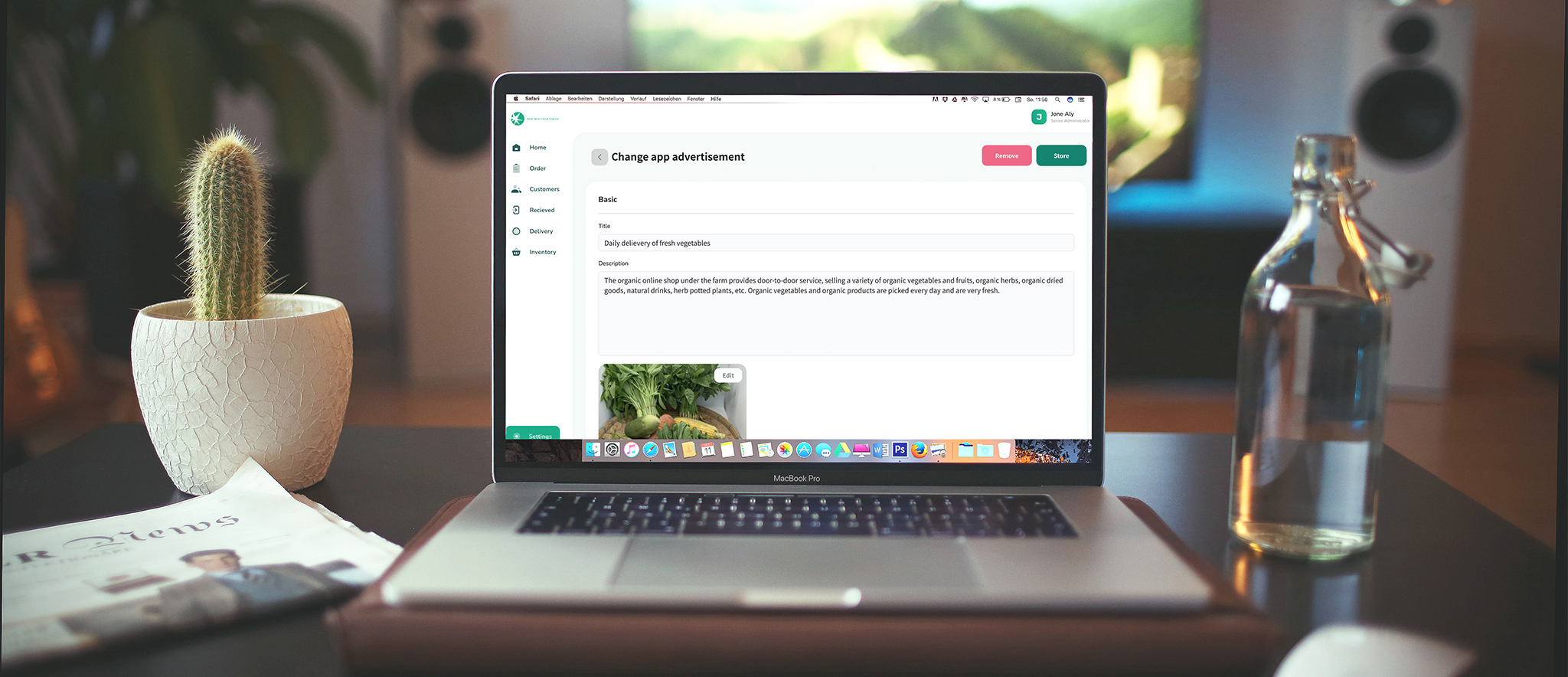 Functionality
As we enter maintenance, we will continue to refine the web and app features. We will also expand the software to be used by multiple companies. Each new development will be custom tailored for the client, with subsequent improvements integrated into the primary software. Over time, this will allow for an increasing return on investment
Testimonial
"Synic developed a high functioning app and website with a design and interface you don't often see in our industry. We feel it gives us a competitive advantage in a sector not often known for its technological prestige." - Managing Director of So Fresh Veggie