Top 20 Coolest New Gadgets in 2022
Top 20 Coolest New Gadgets in 2022
Here at Synic, whether it's for practical or whimsical reasons, we get your tech mania. Every year seems to bring innovative gadgets that take care of pesky tasks or enhance our gaming experience. The most exciting whizzbangs are now integrating speed, efficiency, autonomy and sustainability for a truly 21st century model. With information technology the sixth biggest industry in the world in 2022, healthy competition means we've got a lot to look forward to.
These are our picks for the coolest new gadgets in 2022:
Budget Guide
$ - Less than $50
$$ - Up to $200
$$$ - Up to $500
$$$$ - $500+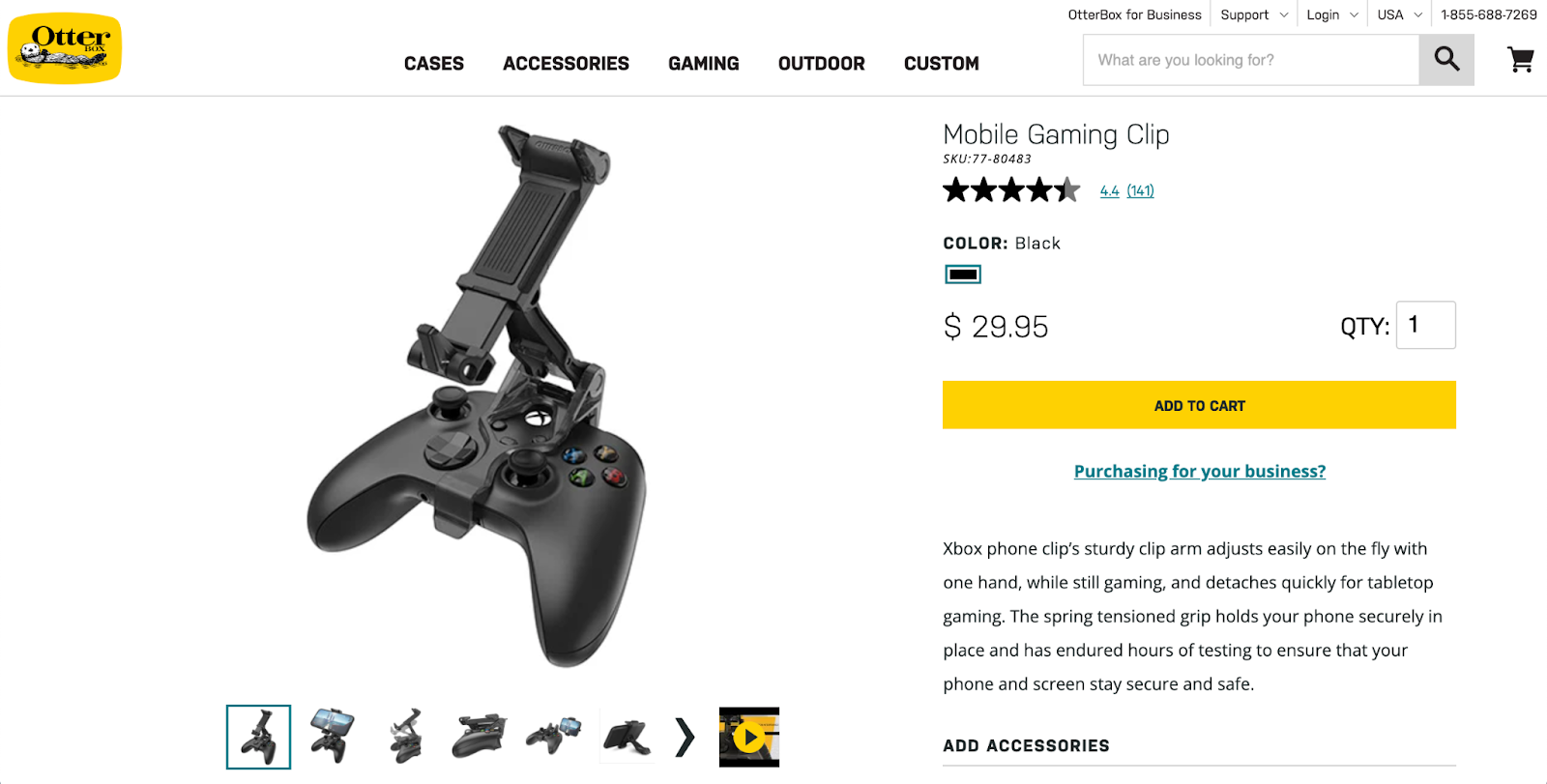 20. Mobile Gaming Clip
$
No more shattered screens - the only heart-stopping risks you'll be taking will be in-game. Get your Xbox controller on the go with a crazy inexpensive clip arm for your mobile phone. Securely holds your device in place while you while away the hours. Perfect for travel and on-the-go gaming adventures.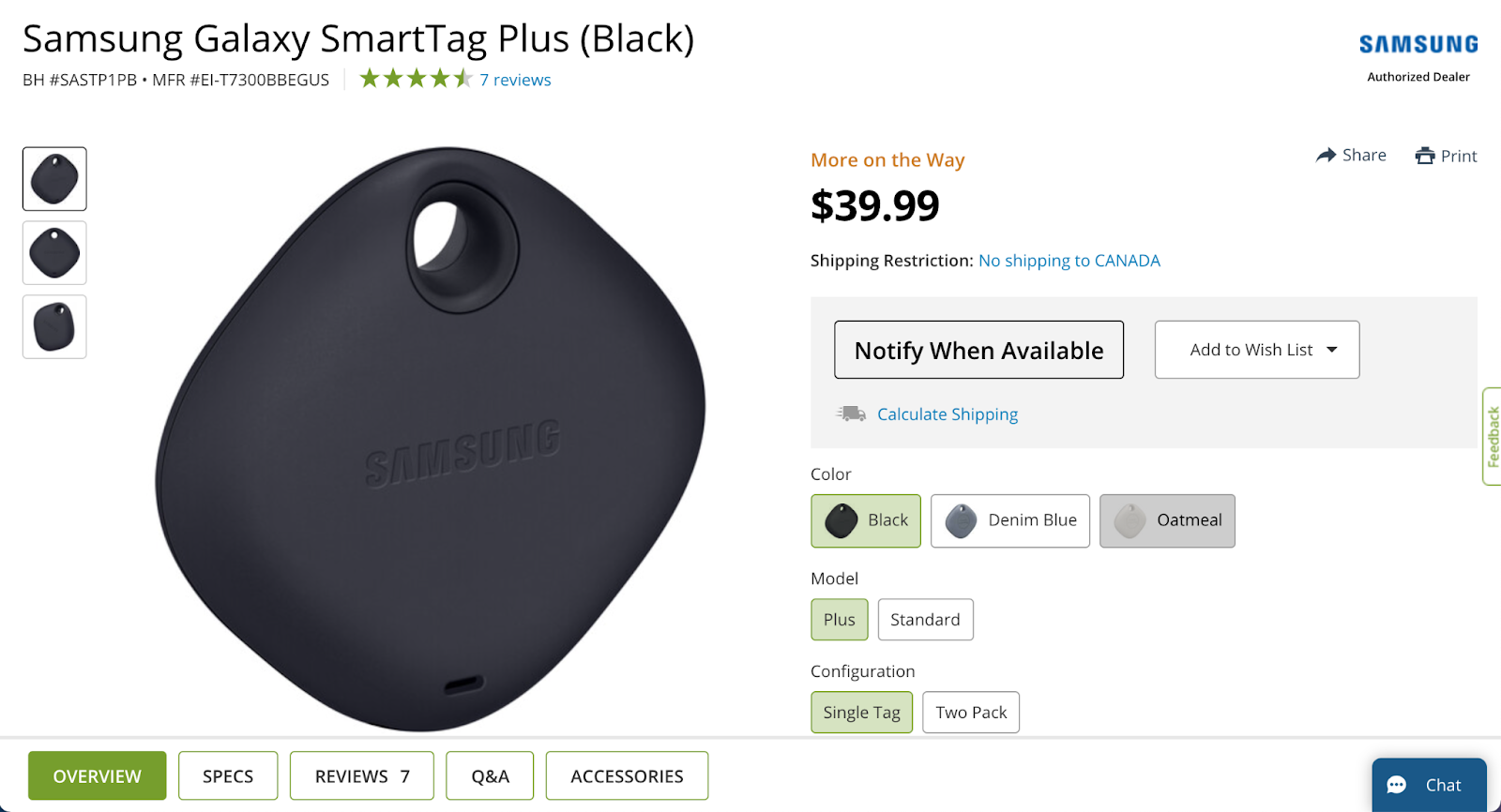 19. Samsung Galaxy Smart Tag Plus
$
While smart tags are nothing new on the market for those who just can't find their keys and… other things, Samsung have served us up some UWB. After Bluetooth technology situates you in the general vicinity of your keys, Ultra Wide Band generates an AR view to get you hot on the trail. Much sexier than the annoying beep emitted by other technologies that are trying to get you from cold to there. The one downside? You can only use it with Samsung devices. Drops April 16th.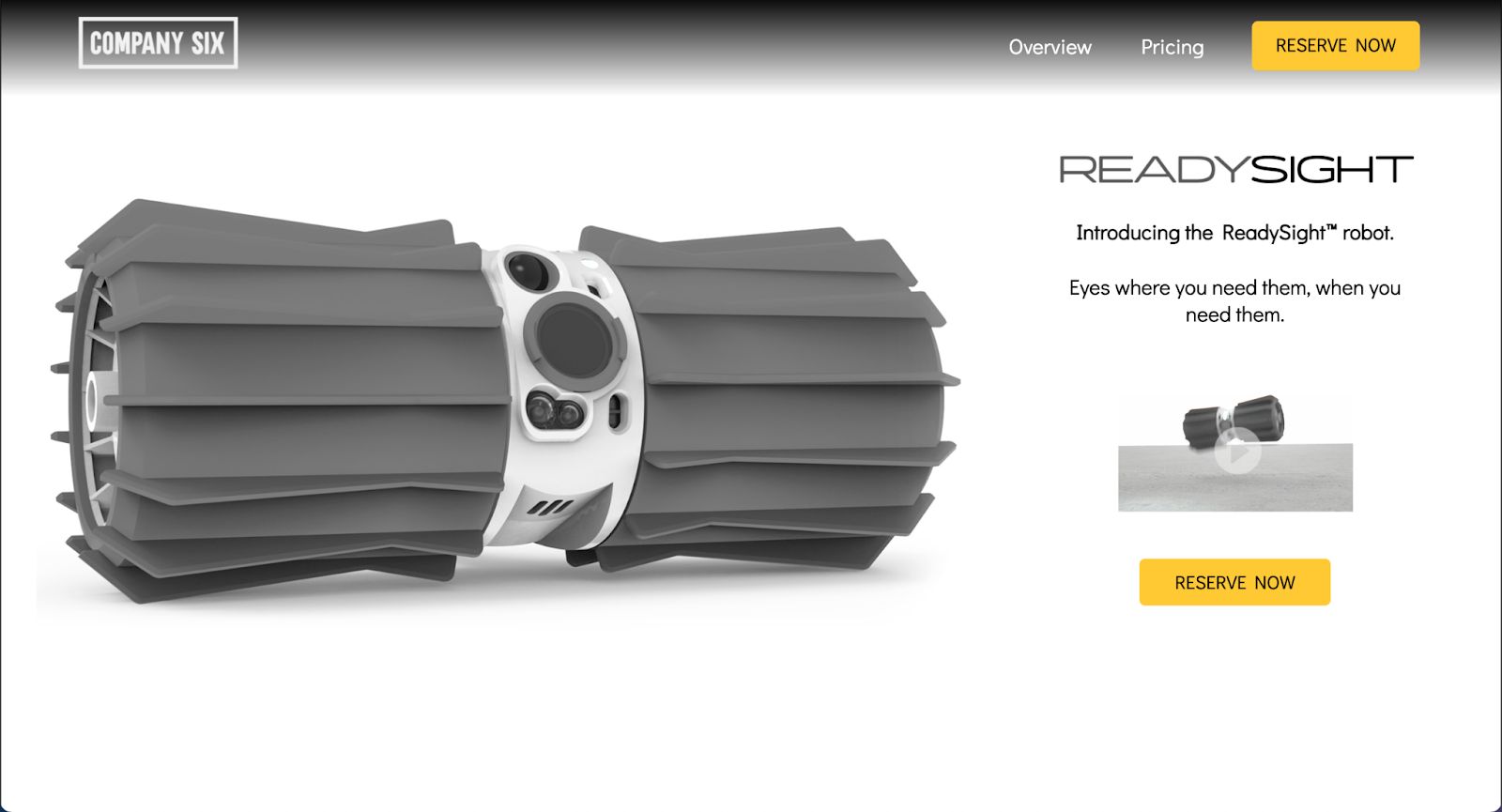 18. Readysight
$$
The little rolling camera dude you've seen in CGI is set to arrive in Fall 2021. A sturdy surveillance system the size of a can, Readysight is designed to traverse all terrains. Operating remotely on LTE networks, it livestreams directly to a cloud. Drop, dust and water-proof, it's capable of entering hard-to-reach areas and has low and zero light capabilities. Durability and size plus autonomy means it's the perfect choice for defense specialists and first responders. I know it's meant to be rugged, but it's also darn cute.
Pricing is on a subscription basis, with a one-time initiation fee. First-responders have a dedicated purchase option.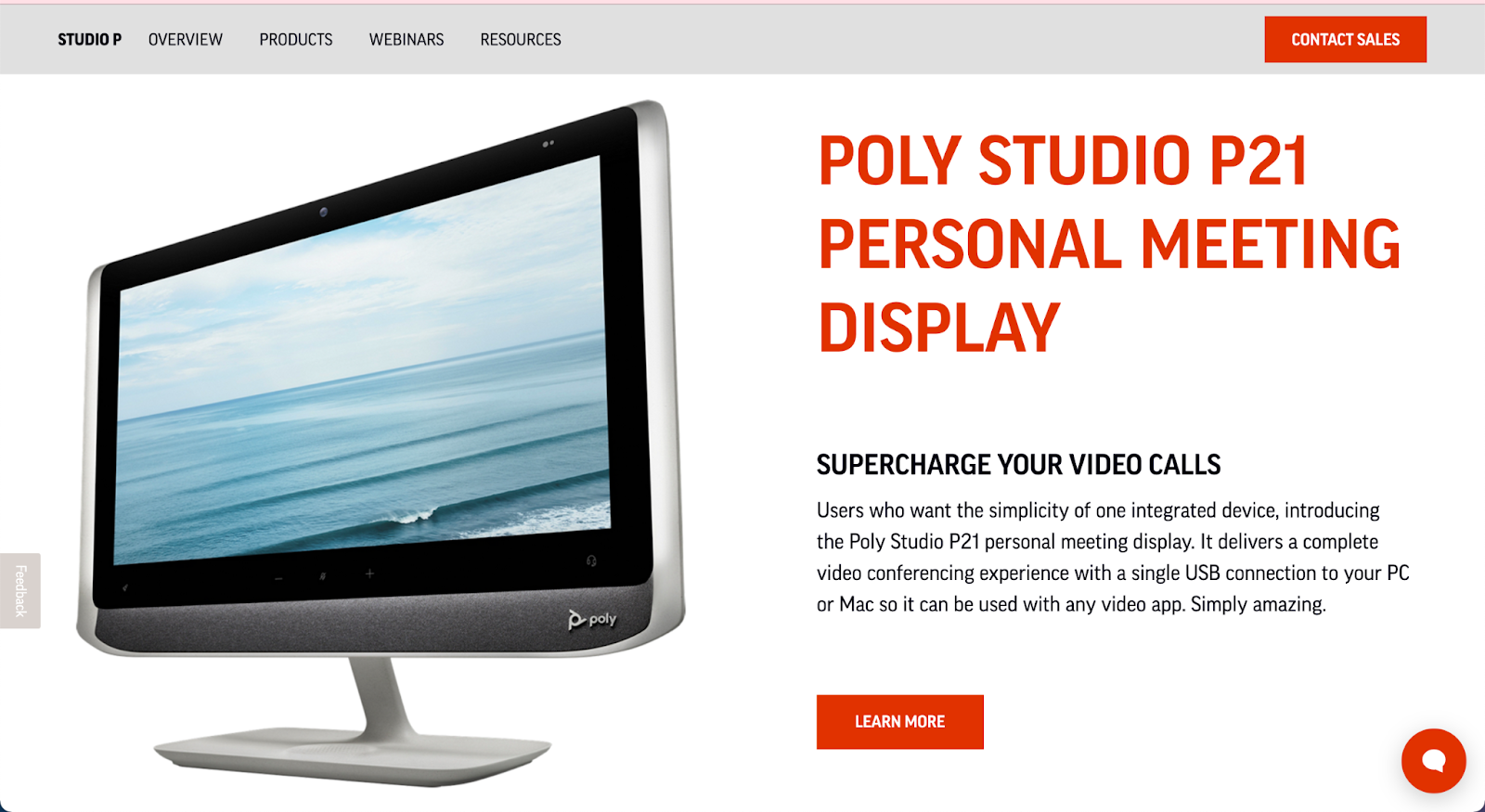 17. Polystudio P21 Personal Meeting Display
$$$$
This is just an of-the-moment gadget built for Zooms, Teams and Skypes (for whoever does that anymore). Its timeliness is what makes it so fascinating and appealing. With a built-in ambient light, 21 inch screen and great quality microphone, you have everything you need for smooth video call sailing, with the exception of a stable wifi connection. There is definitely appeal as a one-stop tech solution for those who don't want to fiddle with pesky lighting or ancient volume control. Even your less tech-savvy grandparents may appreciate this purchase for your long-distance catch-ups.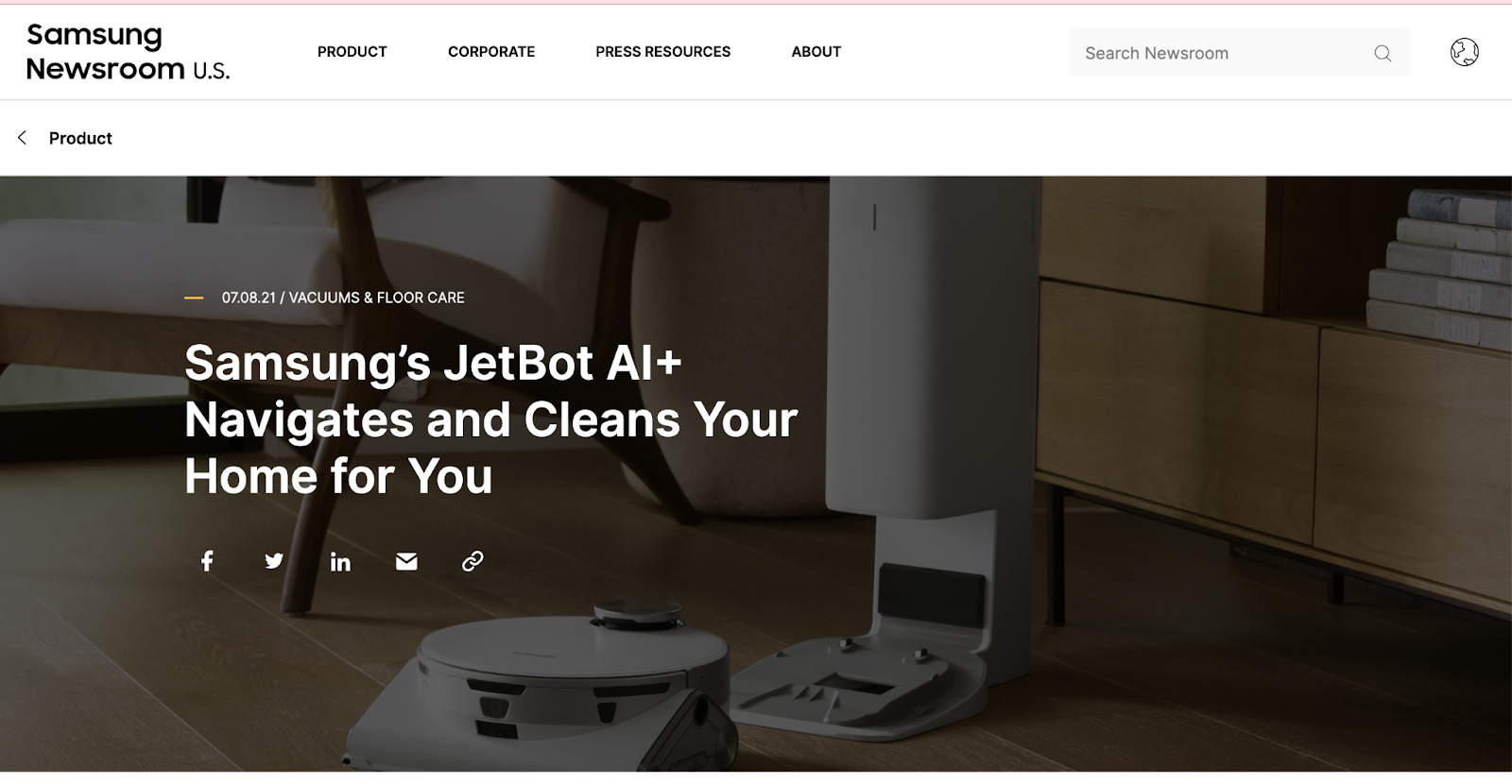 16. Jetbox 90 AI +
Brought to you by Samsung, this little wonder child has us cleaning-loafers doing some serious pricing up. An autonomous robot vacuum that was recognized at the CES Innovation Awards, its 30W suction power makes some serious strides in cleaning the dust and debris from your floors. With so many offerings available on the market, you wouldn't be alone in wondering what makes it so different. Well, when we say autonomous, we really mean it -- no readjusting manually when it gets itself stuck in a corner or munching on cables. A 3D sensor like those in self-driving cars knows the difference between a chair leg and a dustball. There's also remote operation, so that it can get the job done when you're not home, and an in-built camera, so you can say hi to your pets on a particularly stressful workday.
Hitting the market in the first half of 2021
15. Arlo Essential Wireless Video Doorbell
$$
For security and convenience, this wireless doorbell provides exceptional video coverage of 180°. Connecting directly to Wifi, it can work in tandem with Google Assistant or Alexa. Live-time video and audio with motion detection alerts help you feel safe and if anything dodgy shows up on your doorstep, you can trigger the built-in siren. And even though it's a less familiar mode of communication, visitors can leave voice messages for you when they miss you. Look, it's cool, it's helpful and for all the single ladies, it's the robot rottweiler.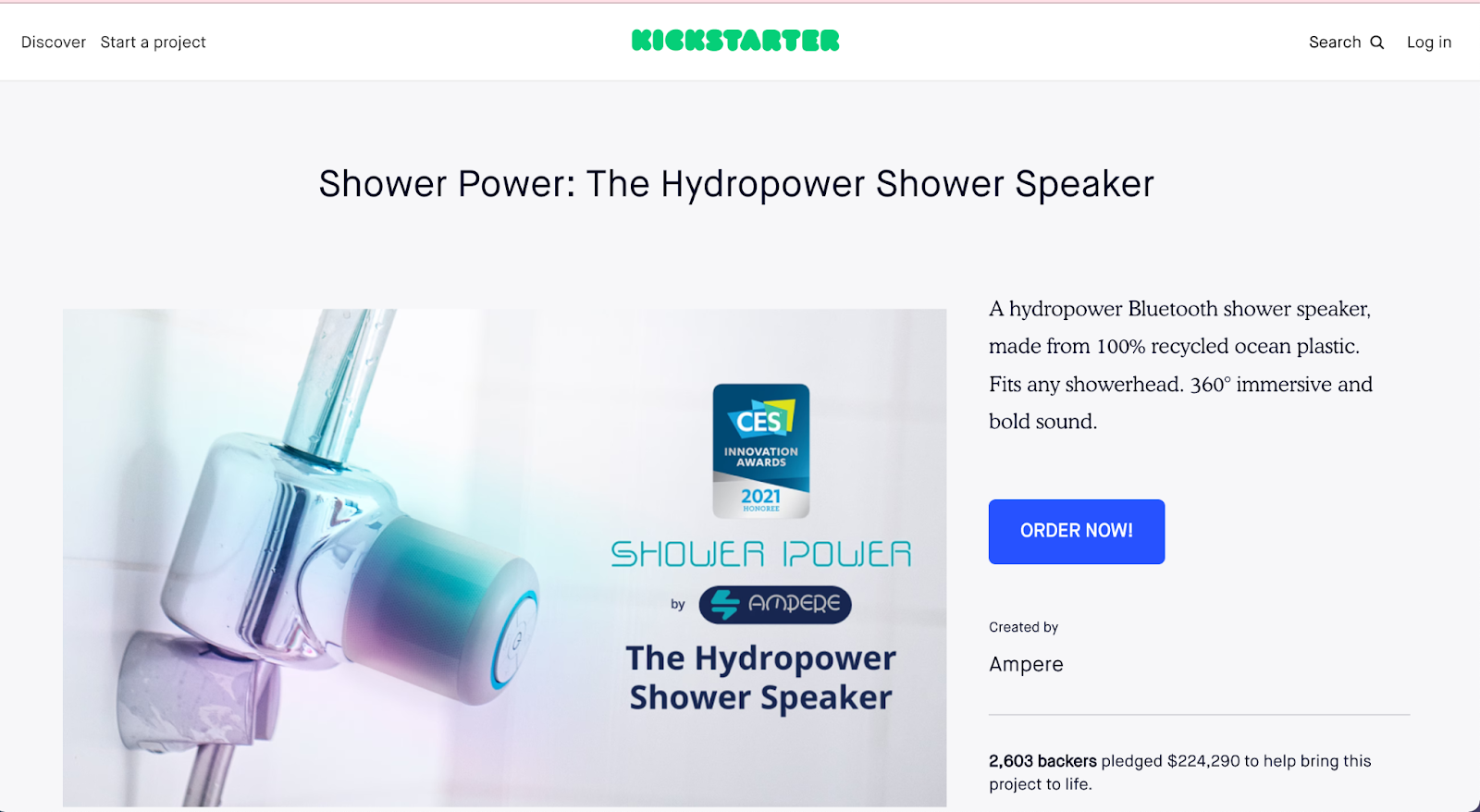 14. Ampere Shower Power
$$
For those who love the environment AND karaoke, look no further than Ampere's drop for 2021. Powered by the water that is your shower, this bluetooth speaker plays your favorite tunes or podcasts. Add-on options include an LED light and waterproof remote. Versatile for any showerhead, it's also made from 100% recycled ocean plastic. So you can bust out your power ballads without regret.
Preorder on Indiegogo or Kickstarter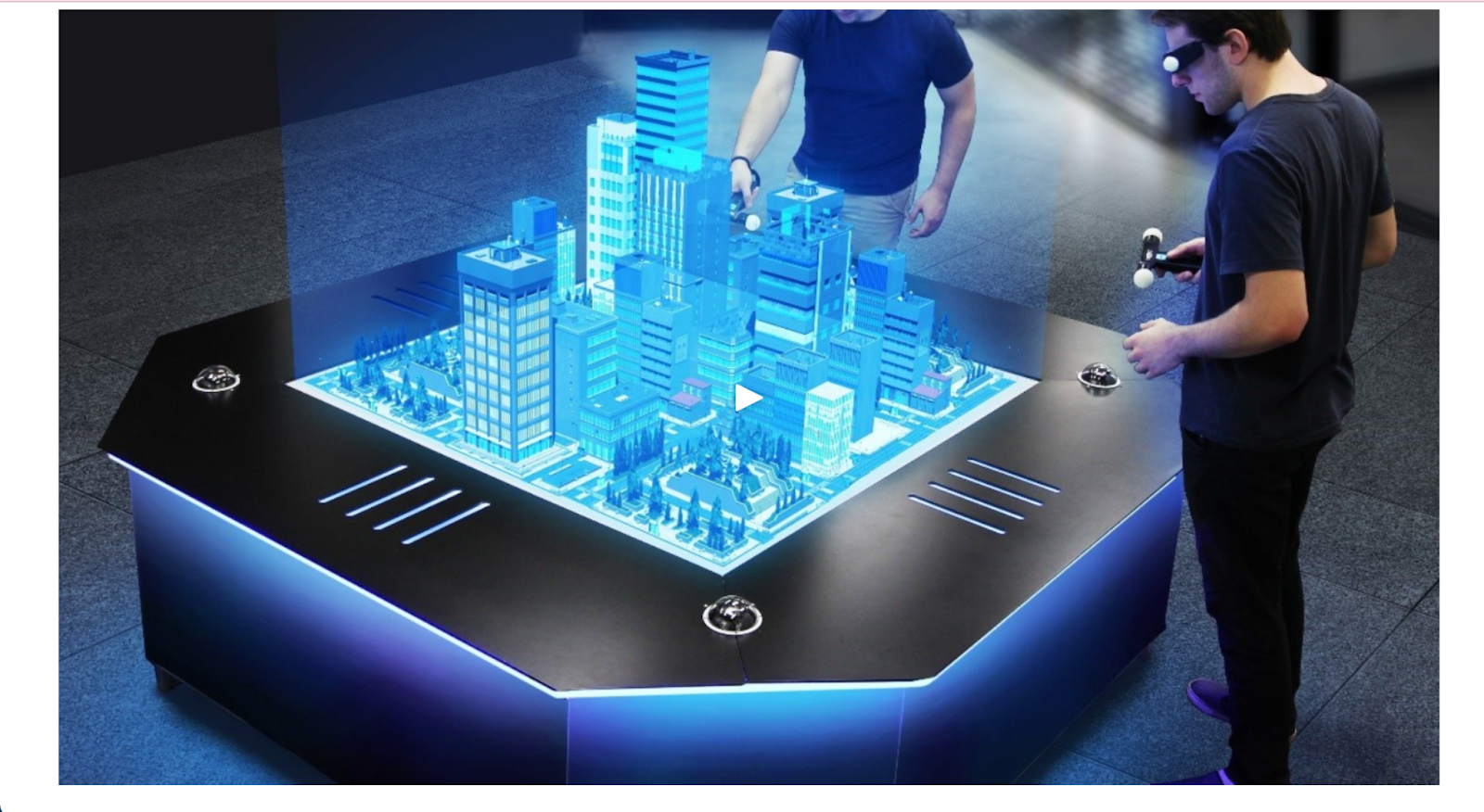 13. Hologram Table
$$$$
Touted as the world's first hologram table, by Weisman Worldwide, this awesome gadget is both useful and fun. Display laser scans and architectural models for presentations and zoom in on separate elements for a more detailed inspection. What is especially cool is that more than one person can view the hologram at a time, which no other technology has done before. The future of business is here.
More details at Weisman Worldwide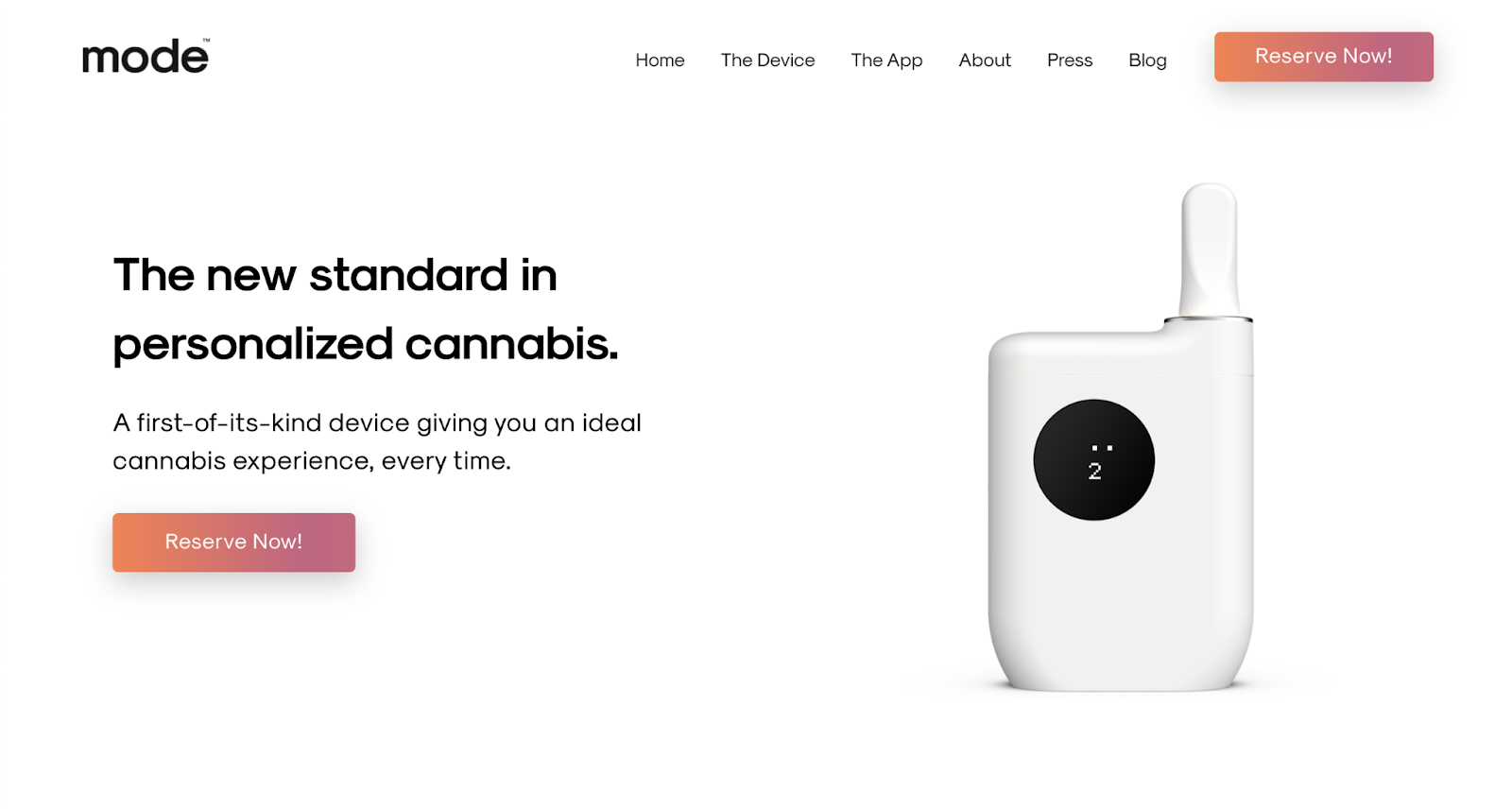 12. Mode
$$
With fifteen states in the US allowing recreational consumption, cannabis is an already-thriving industry. Mode claims to be the world's first smart cannabis device. With a 510 universal cartridge, ready for nearly all your product, it measures your intake to the gram, which is a first for these kinds of devices. Haptic technology gives you a buzz when it's time to exhale, and the partner app gives you dosage history and recommendations. Reserve to ship for Summer of 2021 for just $1.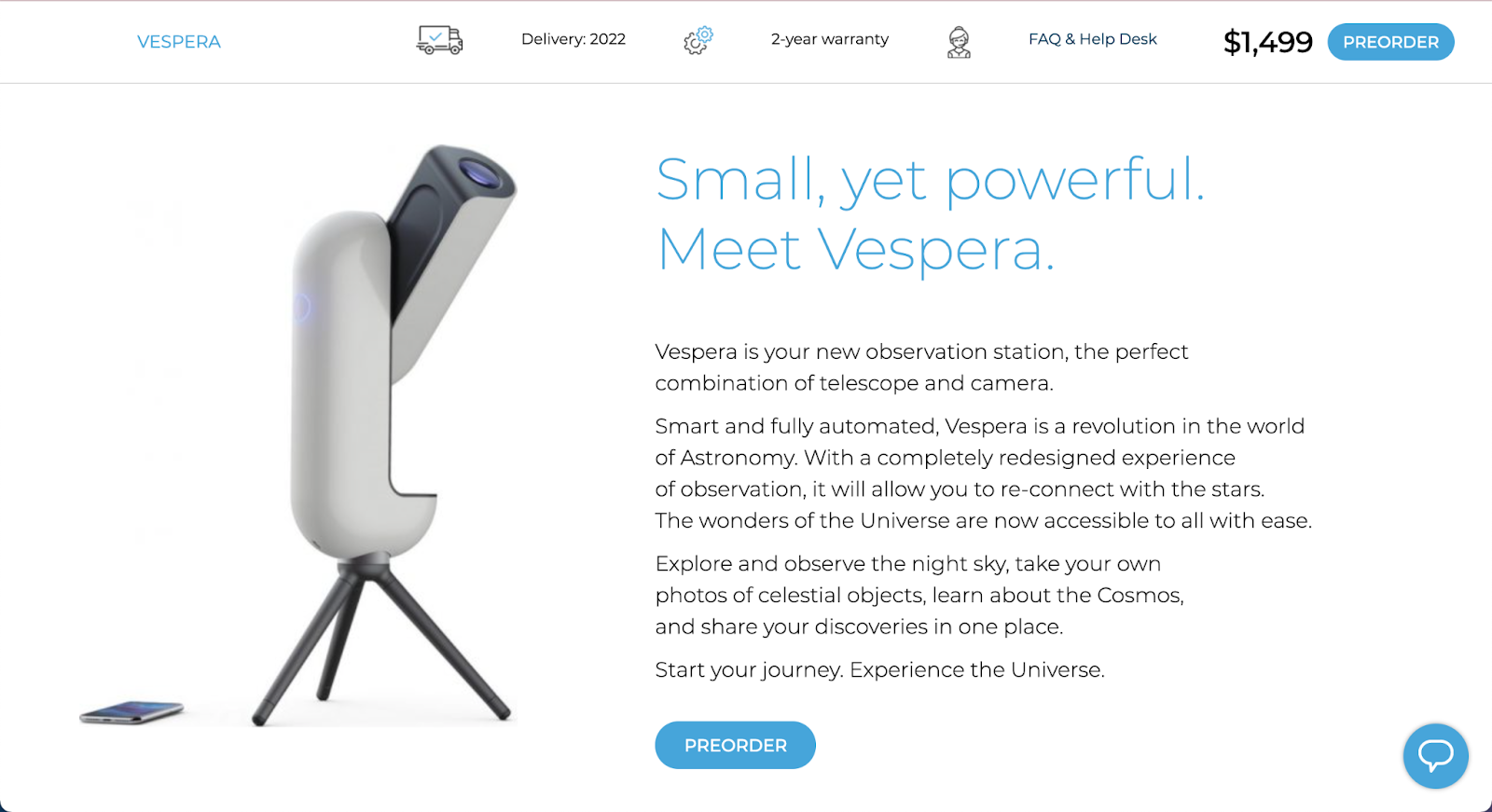 11. Vespera Smart Telescope
$$$$
Winner of the 2021 CES Best Innovation Award, this fully automated observation station is a new offering from Vaonis. Vespera connects remotely to up to five mobile devices and partners with an app to auto-track anything you want to see in the night sky. Auto-focus, one-of-a-kind in the market, allows you to take perfectly clear images of the stars, and view glorious celestial objects from the comfort of your own home. Its app also has educational content to supplement your learnings. Astronomy for every amateur. Delivery is slated for 2022.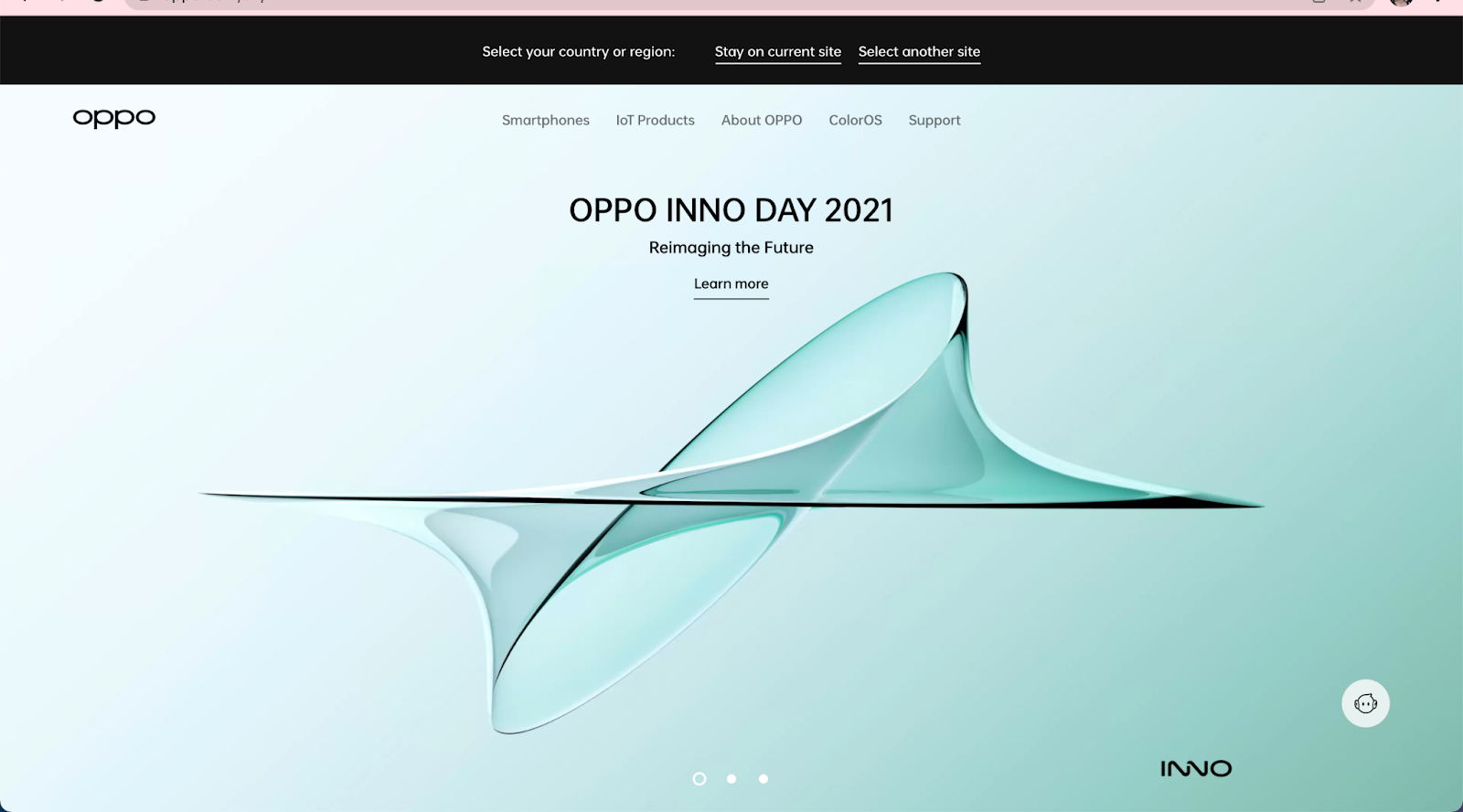 10. Oppo X 2021
$$$$
Bucking the (albeit cool) trend of foldable phones, this rollable handset for Android extends from 6.7 to 7.4 inches, without exertion. With mobile devices becoming almost a requirement of 21st century life, versatility for use is demanded. Being able to switch seamlessly between a tablet and a cell just feels right. Oppo's design, which leans away from the (no pun intended) curve, is our tap for what consumers will most vibe with (price tag aside). Launch date is still TBC.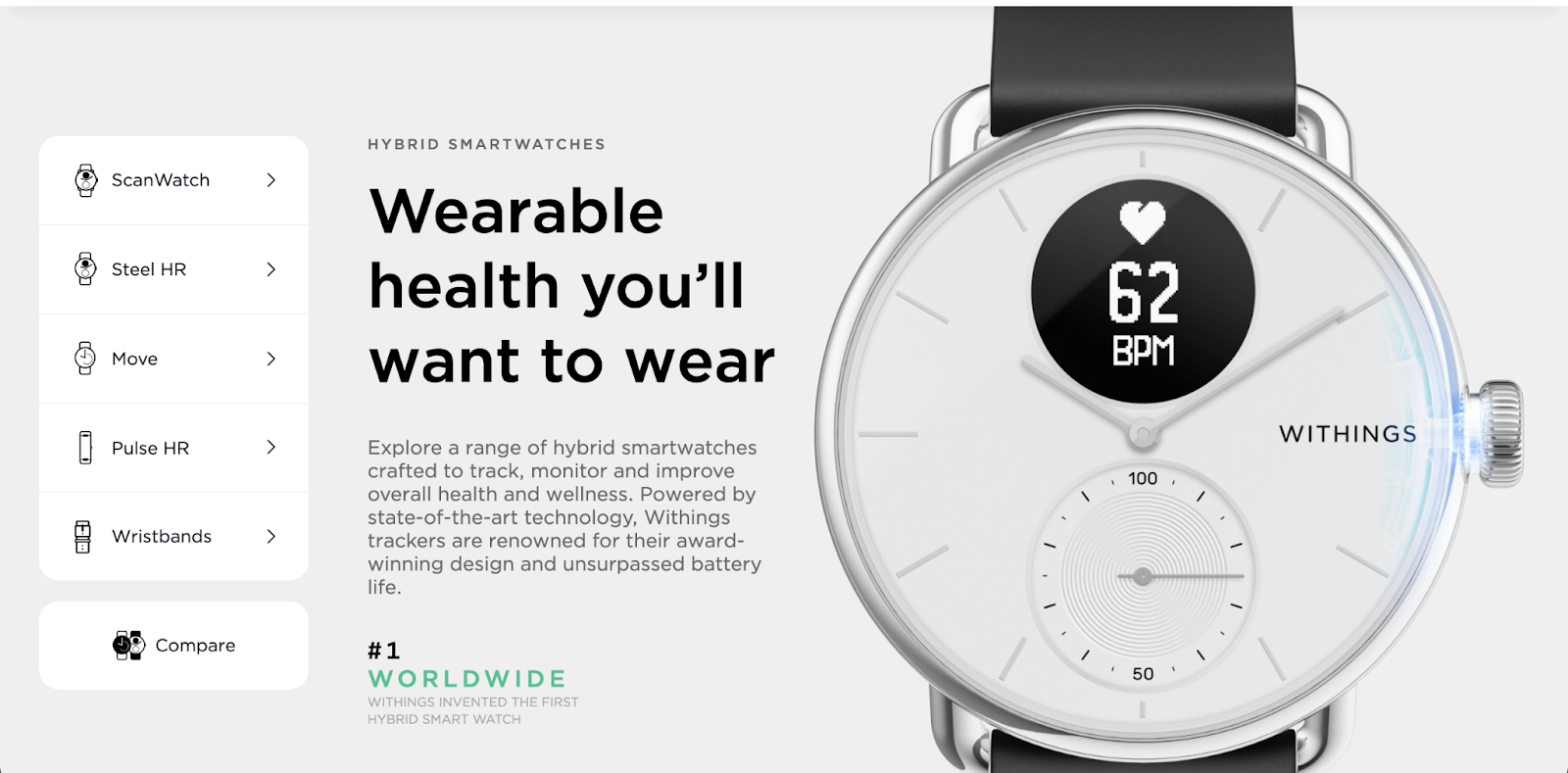 9. Withings ScanWatch
$$
Considered to be one of the best hybrid smartwatches soon to hit the market, we're really excited at the intrinsic capabilities of this device. It does everything we wanted Apple's Watch to do from the start. From exceptional sleep monitoring to exercise tracking, you can integrate it with over 100 app services. It's also -- wait for it -- got a medical-grade ECG capability and oximeter. Heart health is at the forefront of many minds, but with the worldwide pandemic, these indicators can be especially vital. The watch tracks data and allows you to share it with your physician. With a 30 day battery life and water-resistance up to 50 meters, it's durable, and with sophisticated designs, very wearable.
Hitting the US market at the end of Q2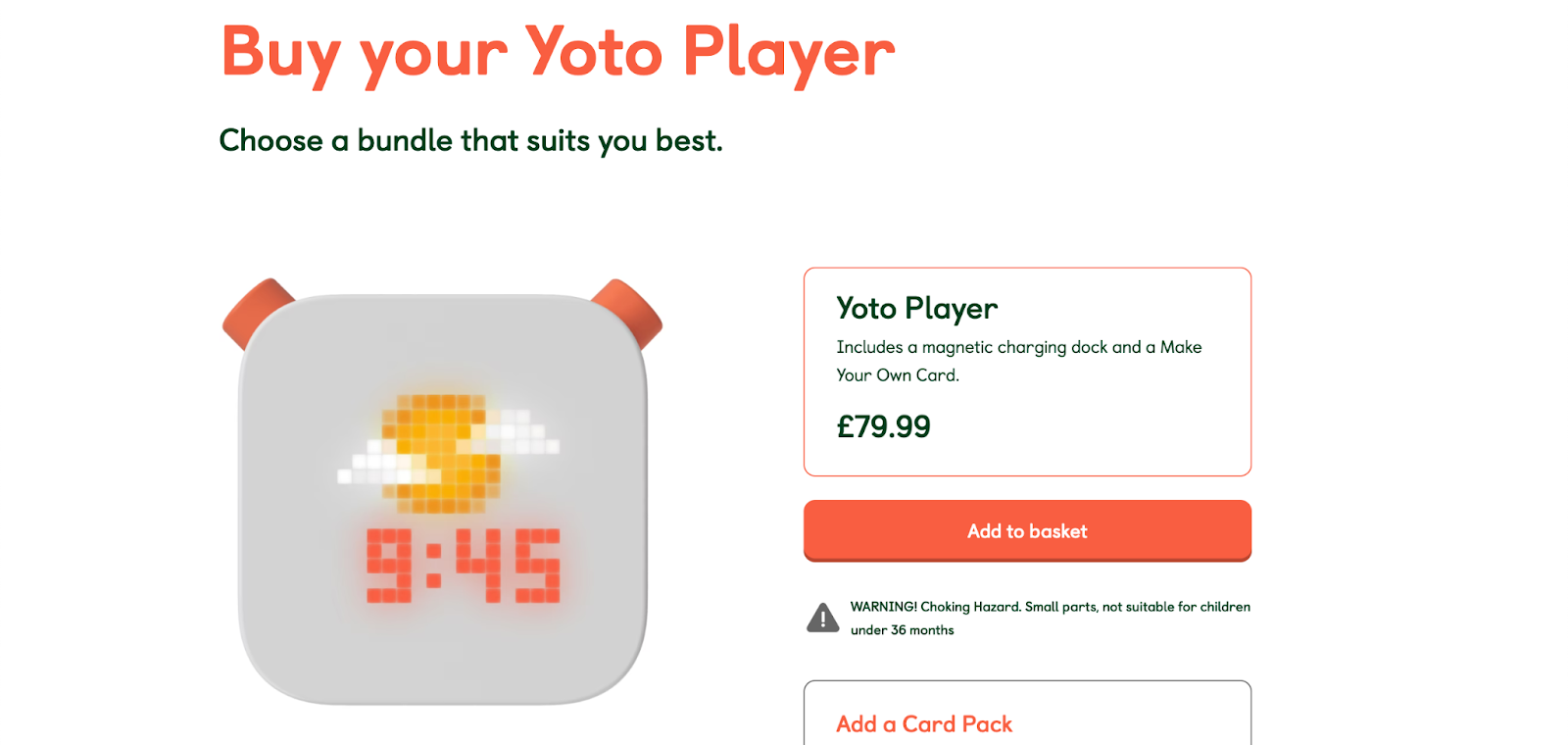 8. Yoto Player
$$
This smart speaker built for kids stimulates their independent imagination with story-telling and adventure. The idea might seem simple, but we really think it's one of the greatest gadgets now available on the market for children. Insert a card and it will tell you a story, with graphics that light up on the side. You can also record and create your own 'card', then listen to stories you've created! We love this because it's screen-free and allows kids to independently think. The other big selling point for parents is the peace of mind that comes with no camera or microphone, and content curated purely for a younger audience.
7. Mission Master - Armed Reconnaissance
$$$$
For all those who know what the duty of service means, and all the defense gear junkies out there, you may have heard of Rheinmetall for their autonomous ground vehicles. Their latest debut is equipped with intelligence-gathering technology, including a 360° camera, and long-range sensors. Its firing capabilities are remote-controlled, but left in the hands of humans rather than the machine itself. Most exciting is that the release of Armed Reconnaissance means the 'Wolf Pack' of Rheinmetall is now complete; a series of Mission Master vehicles equipped to work as a team to execute all kinds of missions.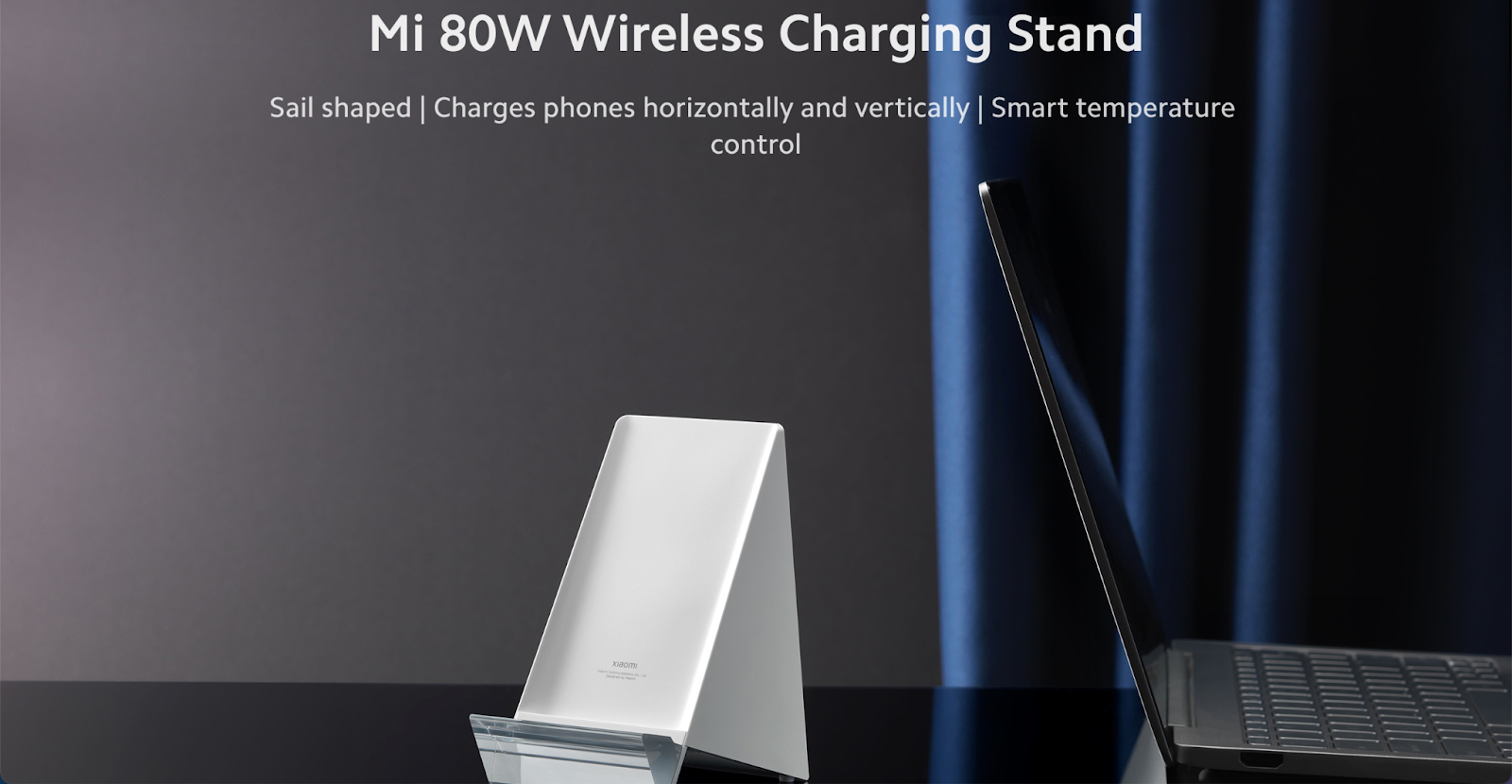 6. Xiaomi 80W Mi Wireless Charging Stand
$$
Using their Air Charge technology, Xiaomi have developed a wireless system that charges your phone upon entering the same room; no cables or stands required. It's not the first time this has been attempted (think Apple AirPower), but the best example of it actually working yet. With 80W speeds, it's markedly faster than other Xiaomi offerings, and is emblematic of moving towards a totally wireless domestic future. Global shipping information is not currently available, but limited quantities are on sale in China.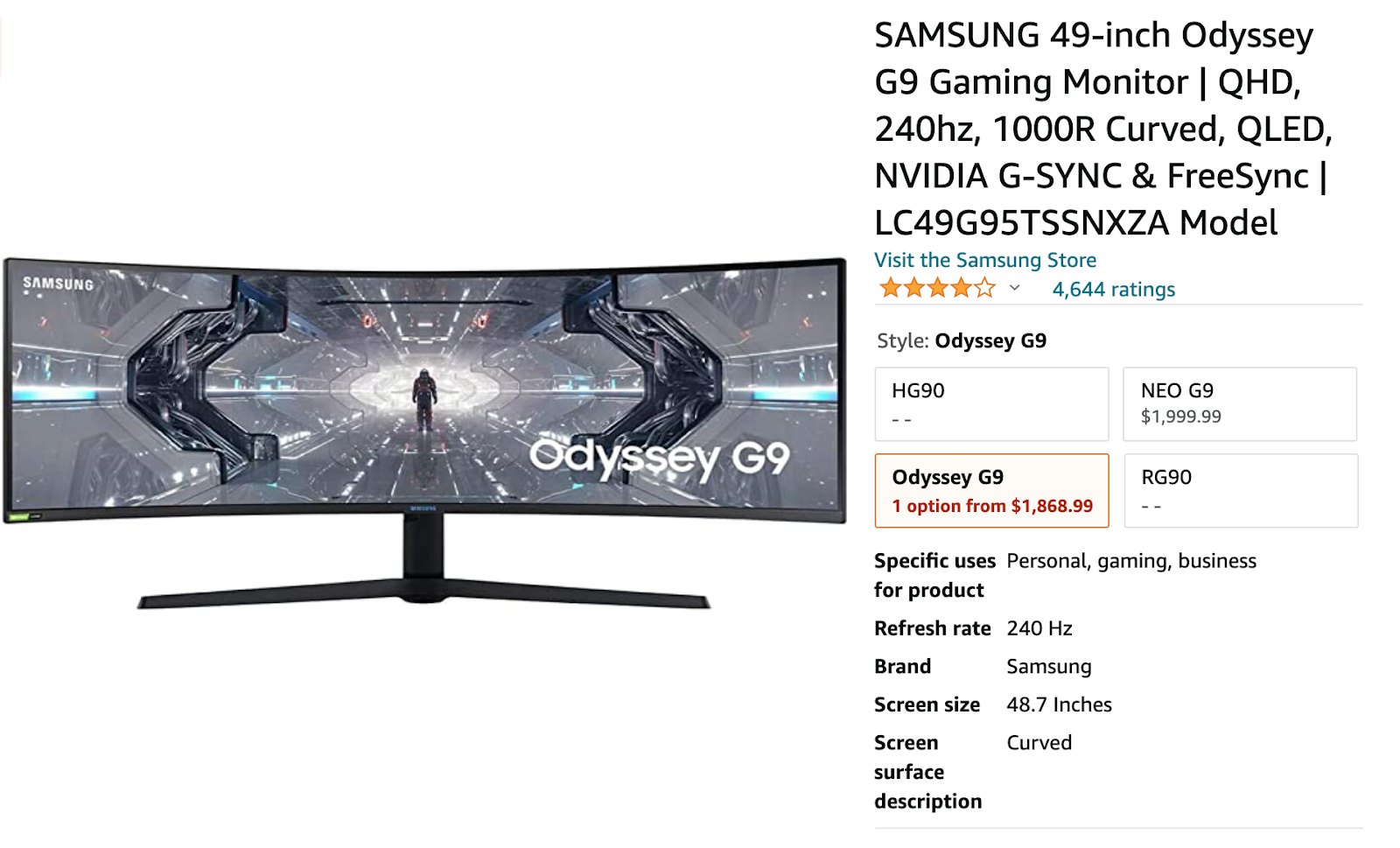 5. G9 Monitor
$$$$
Razer's Project Brooklyn concept has many a head turning, but for what's available now and what is likely to see more mass adoption, is this monitor from Samsung. At a sweetly curved 49" and DisplayHDR 1000 certified, it's a freakishly exciting option for gamers or just very enthusiastic work people. Rather than combining three separate monitors, it works to give you a full experience. We do have to mention some of the poorer reviews regarding defects in early purchases, including an HDR flickering issue. But further testing and fixing are already in the mix, and with such a complete package of a monitor, we have no doubt this is going to be a very popular gadget.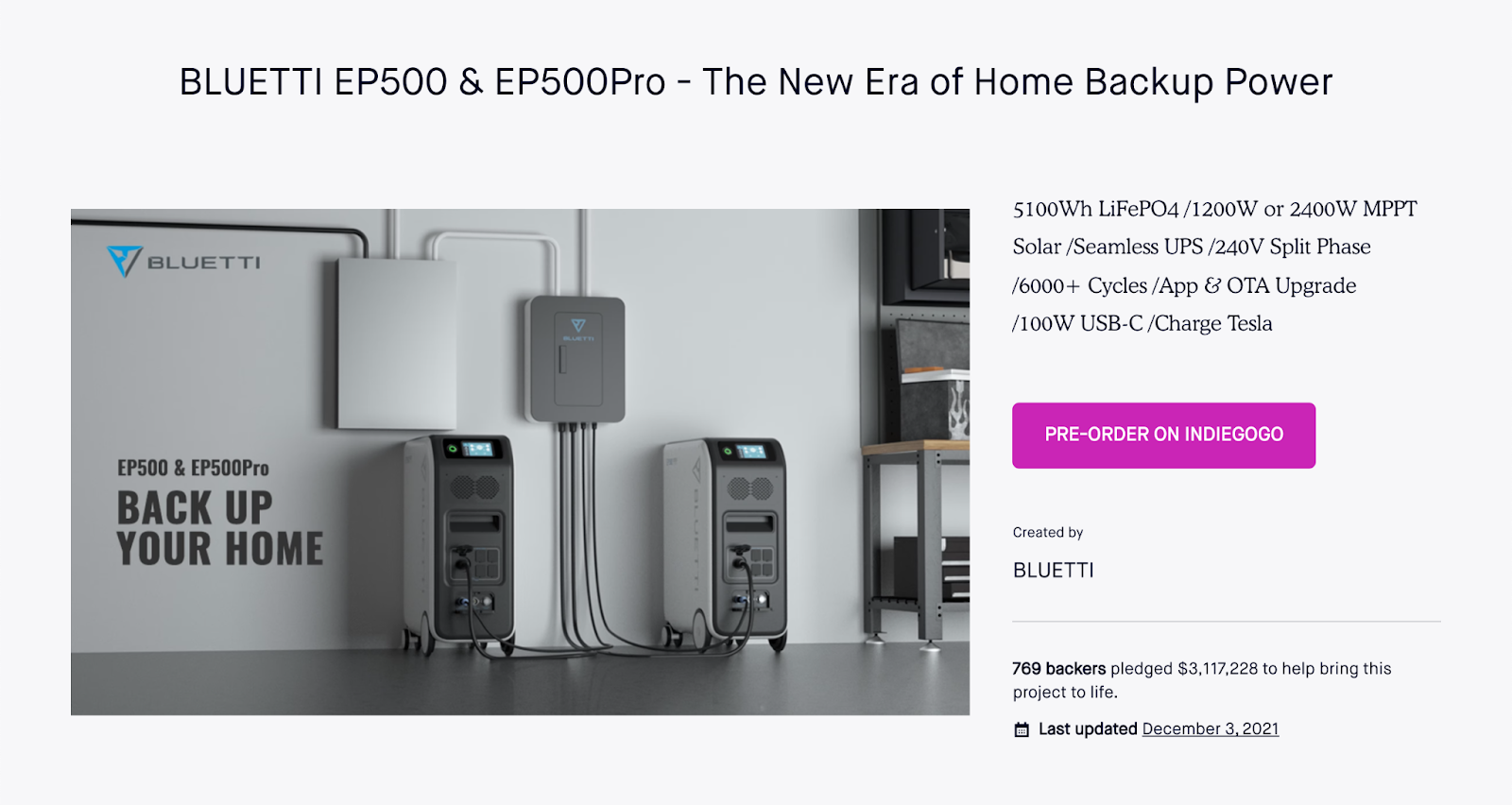 4. Bluetti EP500
$$$$
Look, I've got no clue what the name has to do with the function. It's not blue, nor does it spout confetti. However, this is one of the coolest new offerings on the market, liberating power supply and making it environmentally friendly, too. This is a fully mobile, off-the-grid power station which is eco-friendly, good for plugs, USBs and wireless charging. It can provide 1 - 3 days of critical power and electricity in emergency situations. And with solar-powered recharge capabilities, if you were super serious, you could go full caveman with this bad boy.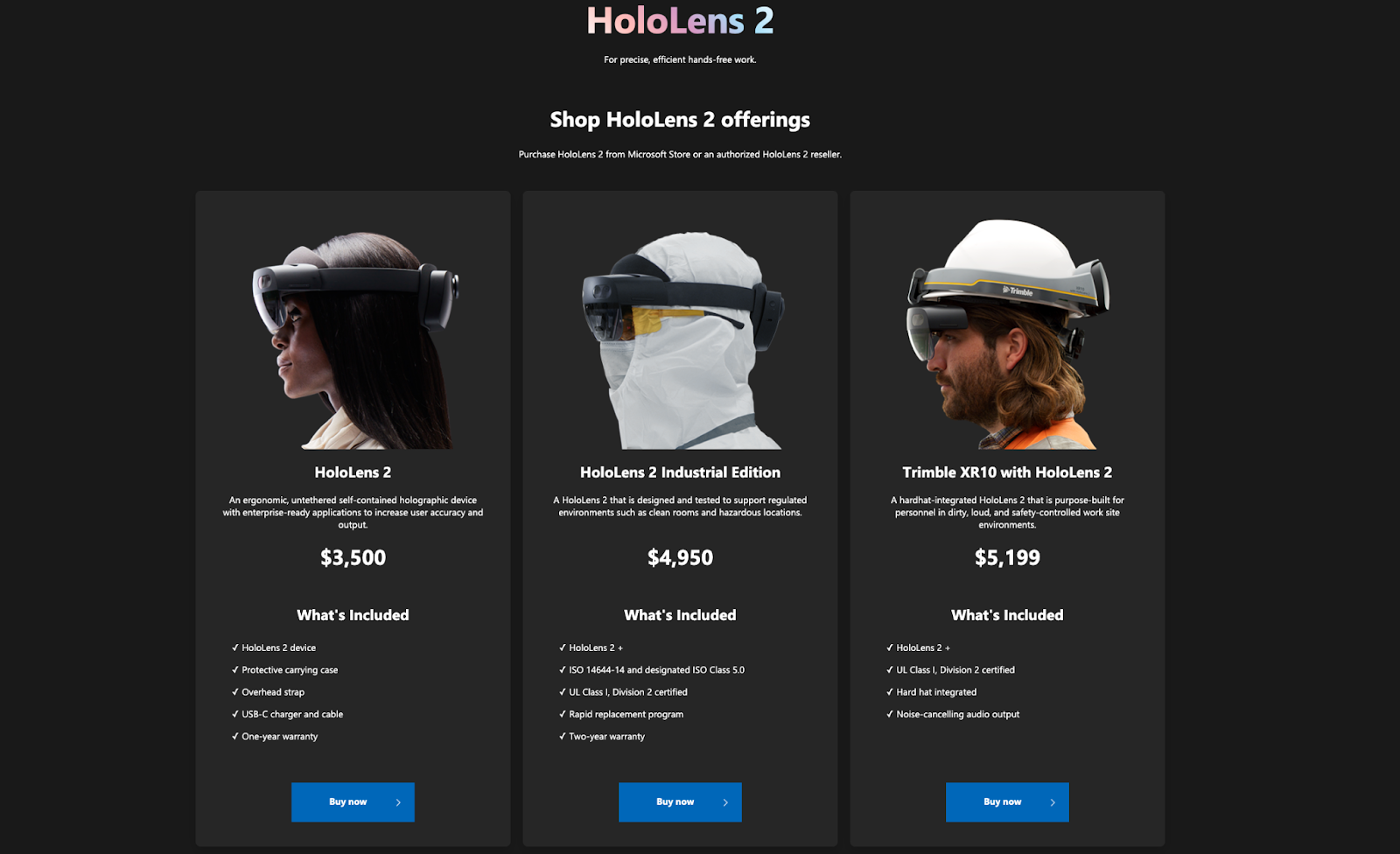 3. Microsoft Hololens 2
$$$$
Microsoft's new Hololens is seriously impressive and we'd love to have our own. With marked improvements since the last model, the device can augment the way we work through 3D content rendering and interaction. Now even more wearable, the precision of hands-free interaction with digital objects means that you can move them intuitively. While it's manufactured for enterprise over B2C, this device is already contributing to diverse industries. It makes training and instruction easier, particularly in the medical field, where holograms of diverse clinical scenarios are already being rendered.
2. Ultra Supercharged 3D Printer
$$$$
Created by French-based Volumic 3D, this printer was an honoree at the CES Innovation Awards, aka the honors associated with the top tech trade show in the world. And it's no wonder - made from 50% recycled parts, it's one of the fastest and most precise available. Taking us another step forward in conscientiousness and versatility, it can work with more than 50 materials including stone and wood, but most importantly, biodegradable material. This seriously cool gadget will probably set the stage for some big strides in lots of industries, including healthcare.
Quote and Specifications from Volumic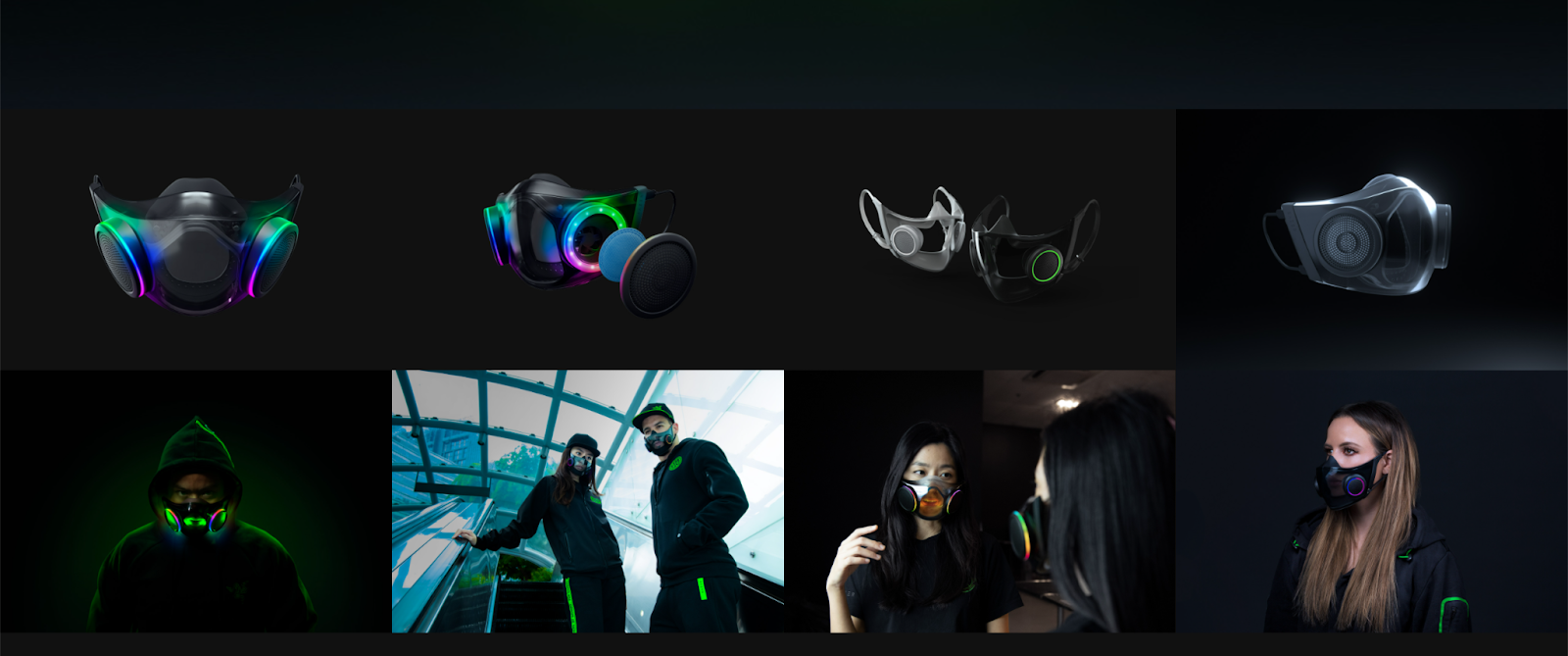 Project Hazel
One of the most hyped releases of this year, Razer's smart mask concept is officially going to market. The biggest questions remain when, and how much. Not only is this an N95 medical-grade respirator, its transparency means that you can be seen and understood. An internal lighting system adjusts to the environment just to make sure. It goes without saying that this is the kind of mask the whole world wants right now. If that weren't enough, Razer's VoiceAmp technology uses an amplifier to overcome the mask muffles, and you can customize your ambience with LED lights. Phew. So much. So cool.
Let us know what your top picks are, or what we missed!